Dr. Isabella Leung, Naturopathic Doctor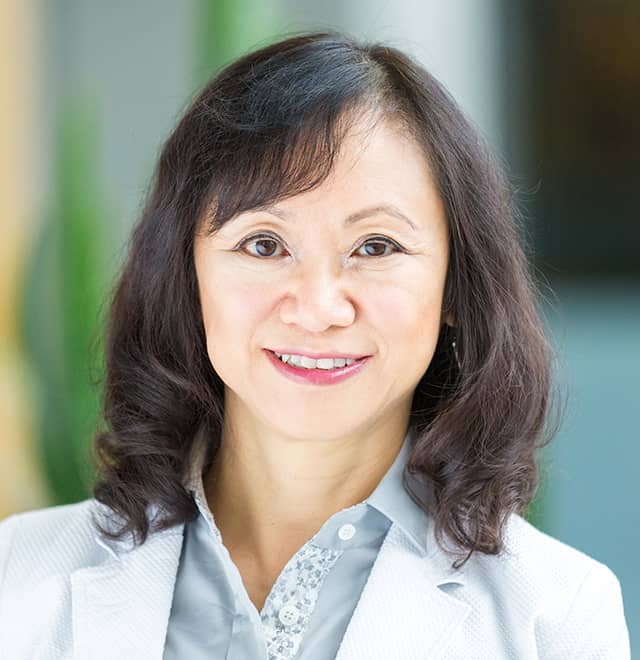 Dr. Leung is a Naturopathic Doctor Caring for Patients in Markham, Scarborough & Nearby Areas
I have been immersed in conventional medicine all my life. Nearly all my family members practice as conventional medical doctors. I have seen the curative power of conventional medicine. On the other hand, I have also seen chronic conditions that conventional medicine can offer very little help. With conditions like auto-immune, alzheimer's disease, mental health, high blood pressure, diabetes and high cholesterol, medications are offered to control the disease progression and mitigate the symptoms. Patients often complain about the side-effects of various medications. Sometimes, they suffer more from the side-effects of the medications than the disease itself. That inspires me to look into complementary medicine that takes a different route to improve health.
I was trained in the Canadian College of Naturopathic Medicine and obtained the Doctor of Naturopathic Medicine degree. During my training period, I was part of the Adjunctive Cancer Care specialty team which provided care to cancer patients in various stages of disease. I was also part of the Cervical Cancer Screening project piloted by Cancer Care Ontario. On top of the vigorous curriculum and training, I am very passionate about primary care research. I have participated in a number of primary care research projects and have been a presenter of the North American Primary Care Research Group.
I have special interest in Acupuncture and have successfully treated many conditions using Acupuncture. I was also fortunate enough to learn under renowned Traditional Chinese Medicine practitioners from China while attending the College of Traditional Chinese Medicine. I am also certified in Cosmetic Facial Acupuncture and have participated in training new students.
As a strong believer in Naturopathic Medicine, I am very involved in educating the general community about it. Participating in broadcasting as a regular guest in the AM1540 A1 Radio program has enabled me to communicate in detail about Naturopathic Medicine. I have also been invited to share my knowledge in different small groups and events.